Copy of About SaltWrap | Therapeutic Sports Nutrition Supplements by Scott Hogan
Copy of About SaltWrap | Therapeutic Sports Nutrition Supplements by Scott Hogan
About SaltWrap
SaltWrap is the leading resource for therapeutic sports nutrition & fitness.
Our goal is to help you come back stronger and keep doing what you love.
What is therapeutic sports nutrition?
SaltWrap products combine proven sports performance ingredients with nutrients that support your body's natural healing mechanisms. So you can perform better today, recover faster tomorrow, and stay healthy for the long term.
With SaltWrap, you don't have to choose between better performance today and a healthy body tomorrow.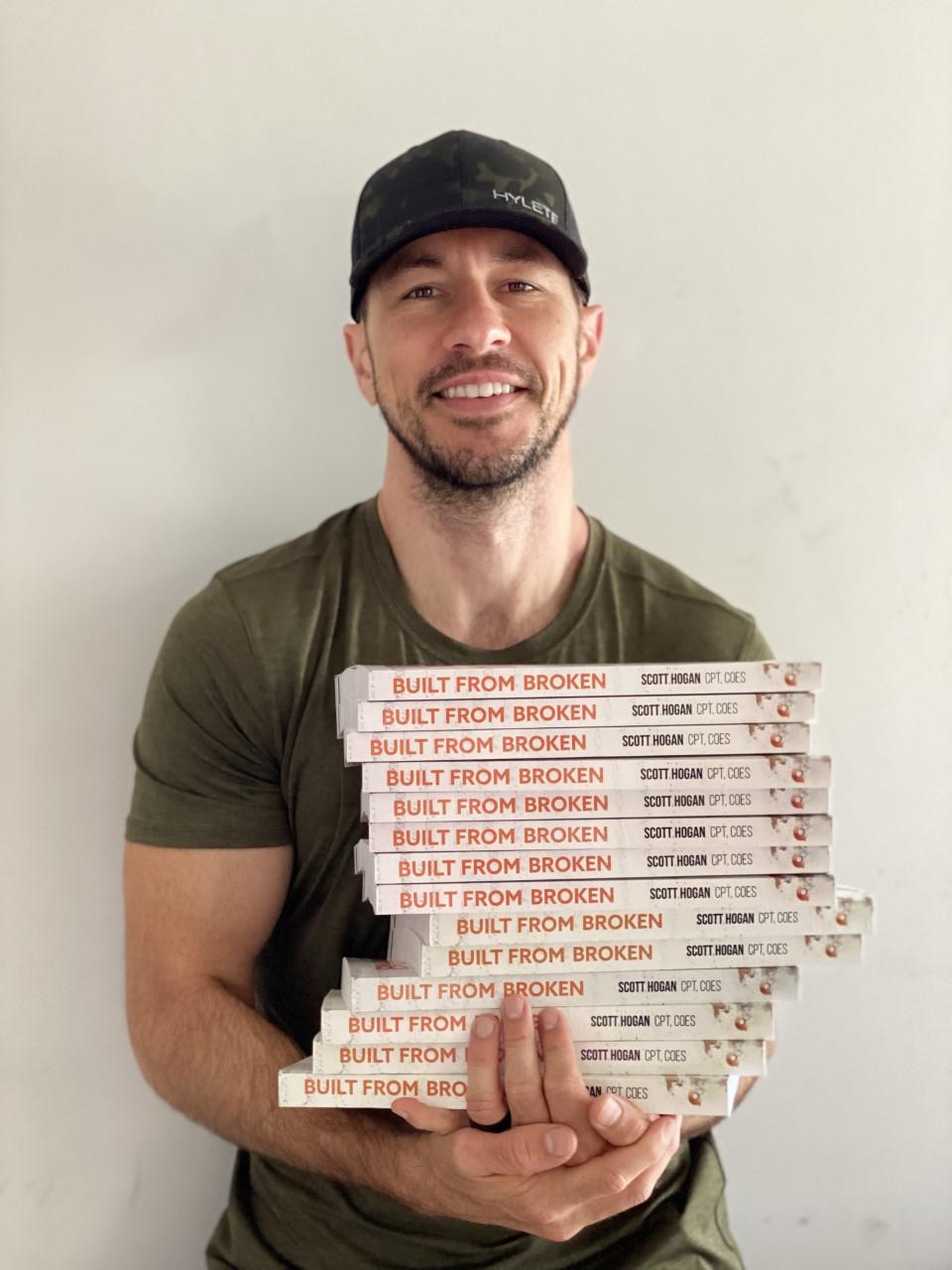 I created SaltWrap to bring together the most practical ideas in therapeutic sports nutrition, corrective exercise, and functional fitness — with the goal of keeping you (and myself) strong, mobile, and built to last.
I've worked as an A.C.E. Certified Personal Trainer, Orthopedic Exercise Specialist, and nutritional supplement formulator.
But more importantly — I've spent most of my life battling injuries, joint pain, and just being plain beat up.  So I know what it's like to struggle to stay healthy. Let alone make substantial progress toward strength, athleticism, or body composition goals.
If that sounds like you, hear this:
With the right strategy, you can work through these physical obstacles and build a body you're proud of. And that stands the test of time.
SaltWrap is here to guide you through injuries, training plateaus, nutritional deficiencies — and whatever else life may throw at you — so you can get the most out of your body and mind.
What is SaltWrap?
The best way to describe SaltWrap is with the story of our logo:
You'll notice a round object next to the words "SaltWrap".
This represents the almighty gauze tape roll.
Gauze tape is a simple, therapeutic tool we use to help our clients overcome injuries, reduce soreness, and get back to exercising.
Like athletic tape, but more flexible.
(As a kid, my mom created Epsom salt wraps [compresses] to help with pain and recovery. These elegant compresses were amazingly therapeutic and useful for injuries, contusions, and other blunt force trauma I suffered while playing sports. Over time, this home remedy's application morphed into the fundamental ideas underneath SaltWrap today.)
Gauze tape, as a therapeutic tool, enables us to get our clients back to using their bodies at full potential.
This is the underlying principle behind everything we do.
So it's a perfect mascot.
Every product and piece of content we produce is in some way related to this idea - smart, sustainable fitness practices.
We want to be your most trusted adviser for healing injuries, staying healthy, improving performance, and getting the most out of your body and mind.
Our Promise to You
We are obsessed with improving the lives of our clients, customers, and readers. We do that with our therapeutic sports nutrition system, and creating solutions that help you achieve pain-free performance and mobility.
We never sacrifice quality for quantity, and always keep a firm foot on the ground of what works in real life.
We also back all of our products with a 90 Day, Money-Back "Love-It-Or-Free" Guarantee.
At SaltWrap, customer service isn't just a cliché. It's something we truly care about.
Our face-to-face experience with fitness and nutrition clients has allowed us to see the human side of this business.
You are much more than just an email address or order number to us.
We understand that you are a living, breathing human being and that our work can significantly impact your quality of life. And we do not take that lightly.
To learn more about our therapeutic sports nutrition system, go here.